Recently Traffic Cardinal had the chance to interview Udit Verma, Indian digital specialist and cofounder at "vNative". His team develops performance marketing software for affiliate networks and advertisers, that helps run marketing campaigns, manage relations with publishers, monitor creatives and conversions. Udit knows all about performance and affiliate marketing, smartlink and fraud detection.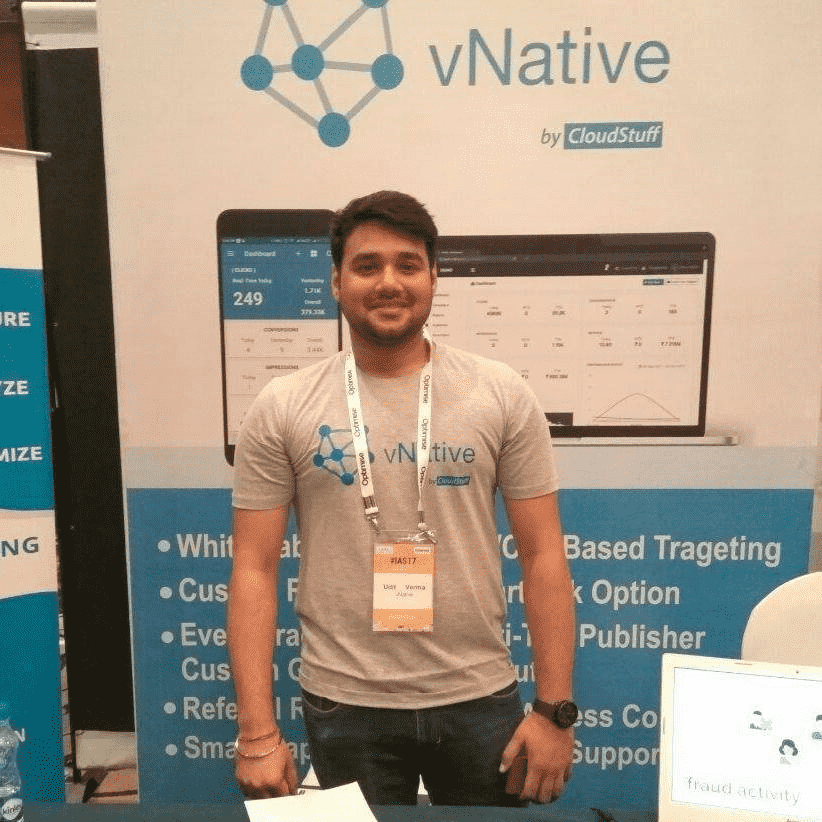 Vadim: Hi, Udit! I'm glad to see you, thanks for taking your time.
Udit: Hi Vadim, thanks for this opportunity. I always love to share my knowledge.
V: How long have you been working in this branch of digital industry?
U: I've been working in this industry since last two and a half years. From the basic features to advanced features like fraud detection, API, smartlink and advance targeting, the affiliate marketing industry changed a lot.
V: Awesome, that was a swift career journey. So, one of the up-to-date topics on affiliate forums concerns smartlink. Can you explain for freshers how does it work?
U: I can speak about the smartlink the whole day. This feature is one of the best features for affiliate networks. It is also one of the most asked features in vNative. For the fresher, I can say smartlink is one link for many offers. Instead of using several tracking links in different campaigns, you create only one smartlink which implements in all your campaigns. It automatically recognizes where your traffic is coming from and shows each user the best performing offer. We created an advancement in smartlink feature for the affiliate networks so that their affiliate can optimize the campaigns in real-time and can be able to use each click.
V: Is it hard to control and optimize smartlink as it implements in all campaigns?
U: As some software allows to create a normal smartlink where the traffic divert on the basis of GEO targeting then it's hard to optimize. But in vNative we are the first who are trying to optimize smartlink on advance level, we allow to optimize Smartlink on the basis of EPC (earning per click) attained by the campaigns, ISP targeting and many other targeting driving smartlink.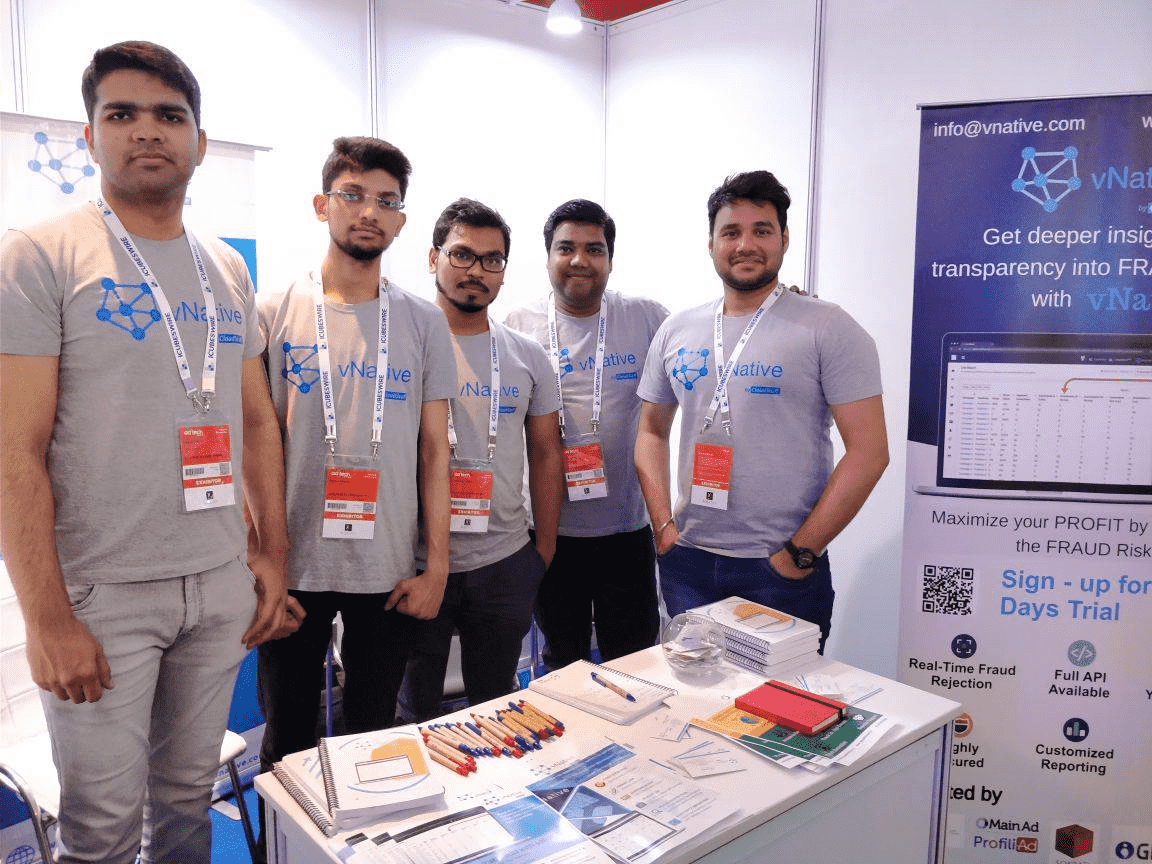 vNative team
V: It's also widely known that smartlink increases ROI. Can you cite some data?
U: While making the sales call 7 out of 10 networks ask us to use smartlink. In respect of the simple tracking link, smartlink utilizes every single click. Our good friend Jack Morris Media told us that they have noticed 27% of increased Conversion Rate after using smartlink.
V: The figures are impressive. Could you give insights how to run smartlink effectively?
U: Here we have to reverse engineer process. First of all, we need to understand how smartlink works. Smartlink filters data on the basis of GEO, carrier, operating system, device type and many other metrics. If they are working as an affiliate network, then they should segregate the campaigns with the same niche and different targeted rule, so that their affiliate should not lose traffic on any condition.

V: Are there any particular niches where smartlink is especially asked for?
U: I think Mainstream and Sweepstakes campaigns are good running campaigns as smartlink.
V: That's interesting, my first thought was about dating and gambling niches. Udit, you also specialize in fraud detection. What fraud strategies are most easily detected?
U: Affiliate fraud has always been an unfortunate component of affiliate marketing. But any kind of fraud can be detected, if you have data, then you can make possible cases to make fraud and do the fraud. But for us, fraud on CPL is one of the most easily detectable fraud and even some of the non-human traffic can be easily detected.
V: According to official statistics, 36% of web traffic is considered fake. How can affiliate marketer or advertiser distinguish fraudulent traffic?
U: Affiliate Marketer distinguishes the fraud traffic when there is the sudden rise in traffic on the website, fluctuation in the click to conversion ratio, by analyzing referral traffic and when unusual time is taken to fill up the lead. These are some of the analysis methods helping the marketer in distinguishing the frauds.
V: Is it enough to monitor website's statistics to note these traffic fluctuations or does it require special software?
U: You need a software to note such kind of traffic fluctuations. It becomes hard to manage multiple affiliates with multiple campaigns with website statistics. I feel for smooth operation one should manage one affiliate tracking software. In vNative we take care of reporting of the traffic seriously.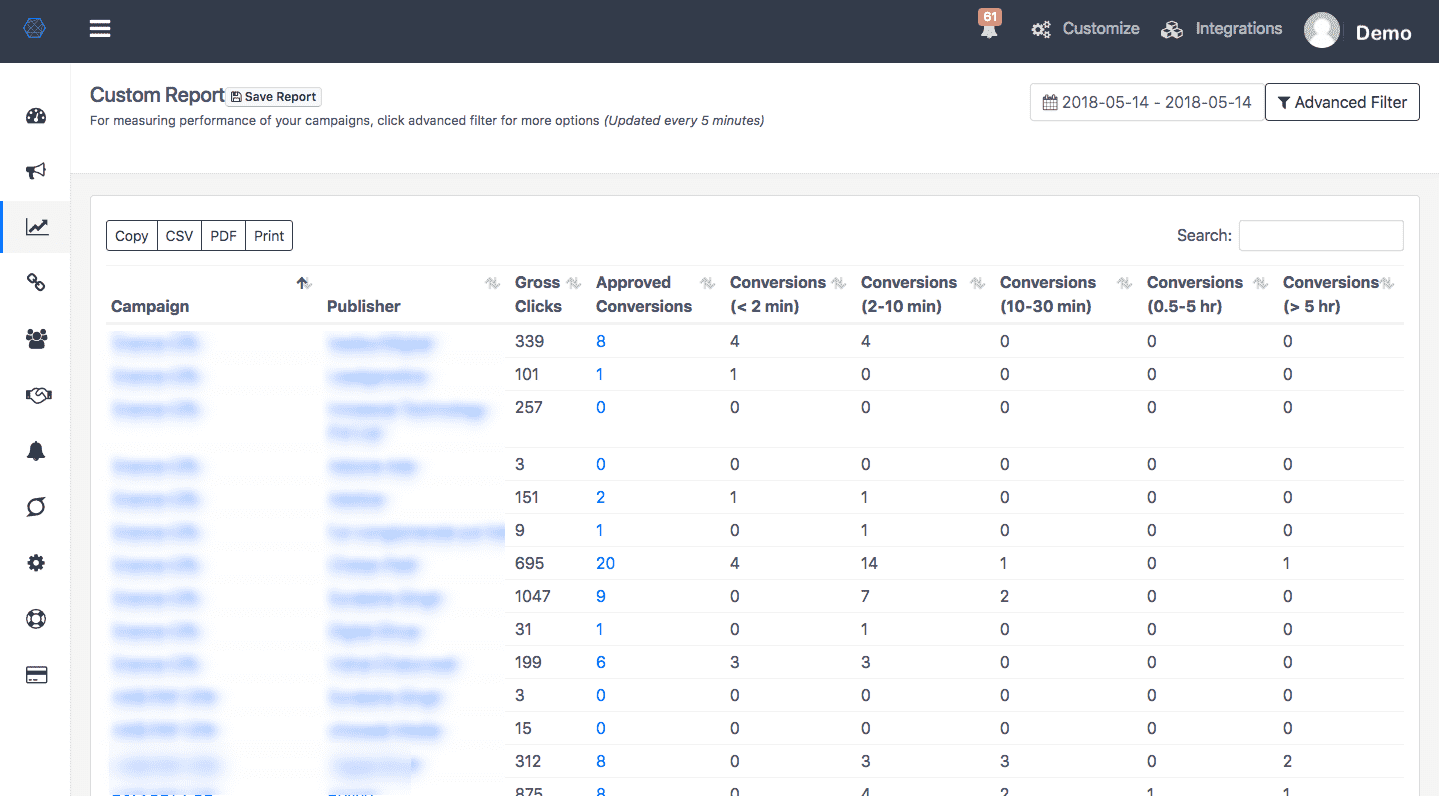 Dashboard image where vNative runs campaign on the demo account and observes click to conversion time.
V: Have you noticed any changes on ad fraud market over the last few years? Is it growing or decreasing phenomenon?
U: Yes, Ad Fraud is one of the major concerns for Affiliate Networks. It's growing year on year. Earlier there were сlick farms, now there are some bots used for frauds on the CPA, CPL and Installs campaigns. Some of the bots are so perfect, that even the mesh of an advanced algorithm with multiple possible cases is unable to mark it as a bot, because there is a person sitting behind and regularly updating the fraud system. There are the companies whose business revolves around the fraud. New technologies, new algorithms are growing from time to time. Definitely fraud market will grow in the coming years. I'm expecting 30% additional growth in the fraud market in next 2 years.
V: Not a positive forecast for advertisers, though. What can you say about fraud situation in India? I heard it's a common practice in digital marketing.
U: Fraud in India is huge, with the increase in mobile users making marketers to increase their budget, the increase in budgets tends to increase in genuine conversions per fraud conversion rate. Marketers are giving 30% of their digital spends to the fraudster. But nowadays marketers are getting conscious about frauds, they use different tools for fraud detection even we in vNative are using the advanced feature to detect the fraud for the ad networks. I've also seen the companies creating their in-house tool specifically for detecting frauds.
V: Can we say that the amount of ad fraud in India is bigger than in other countries?
U: China is one of the leading nations in ad fraud, India is at the second place. I see South-East Asian countries are having highest ad frauds rates.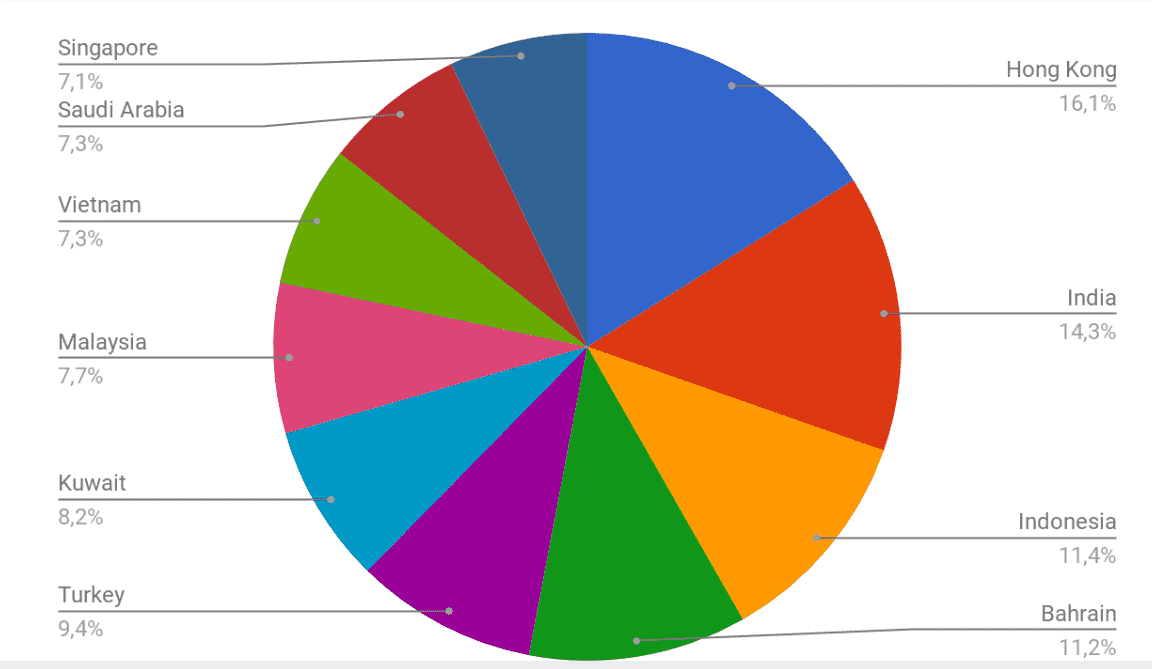 Diagram: Top 10 countries with the highest ad fraud rates.
V: What measures would you recommend to take in order not to waste money on ad campaign?
U: I'll suggest affiliate networks monitor their traffic, referrals of the traffic, the unusual time of click to conversion every day. Choose the right partner to work, this will help in decreasing the fraud cases. If you detect any non-human behavioral activity, notify your publisher regarding this. You should update your agreement mentioning the clause where you can disable the account of that suspected publisher. Remember, no tool can detect 100% of fraud traffic, if they are saying this, then they are lying, because every time fraudsters remodel their algorithm. But by using the fraud detection features, you can be aware of the fraud traffic.
V: So, a tool can't detect 100% of fraud traffic. What is normal percentage then?
U: Can't say any number, it depends on the fraud detection tool and media buying models.
V: Well, I understand this. Thanks for the insights, Udit. We wish you every success in the future. See you at next MAC India.
U: Thanks for the interview. See you at MAC India affiliate conference.