Jai Sharma is one of the top online softwares vendor In the world. Jai made $4 mil revenue in 3,5 years from his back to back IM product launches.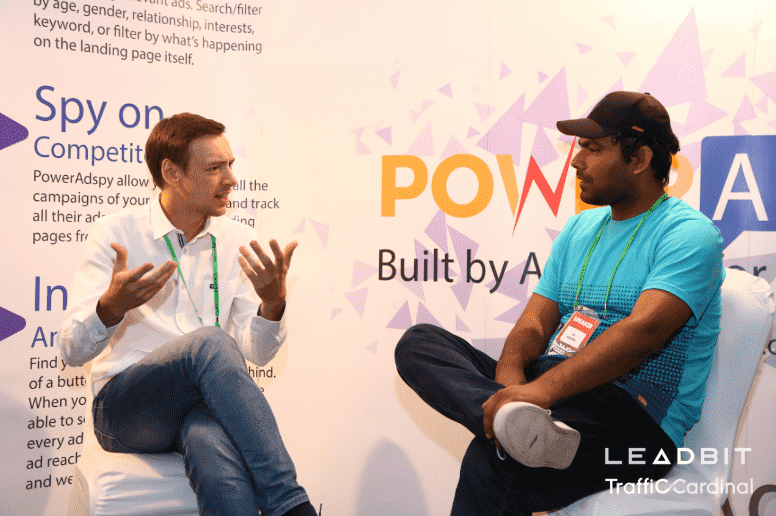 Vadim: Hi, Jai! Currently, the funnel becomes more popular among affiliates. Russian marketers are just learning how to use this tool, are there any recommendations for optimization?
Jai: The funnel is everywhere. Its series of inter-connected products. Let's look at real-life examples to understand the nitty-gritty of making great not just good funnels:
Popcorn purchase in cinema is upselling over basic movie ticket price;
Accessories over car or bike purchases;
Socks recommendation by the salesman when you are purchasing shoes;
Over-priced and hyped accessories over iPhone purchase;
Health supplements offer by your gym over monthly membership to get you in the desired shape.
If the upsell product is something, which can boost the results of base products or ease the process of using the base product or very closely related to the process, It will sell well.
My example from digital world: affiliate store making an app for Aliexpress, Amazon Affiliates (Front End Base Product)
Upsell1 (60% conversion): convert your store into multiple languages of world targeting over 1000 millions speakers, whereas letting another fight for only 350 millions english speakers.
Upsell2 (55% conversion): make your store content unique using our innovative content spinner which even copyscape can't catch.
Upsell3 (35% conversion): resell this plugin in open market, make 100X of your investment back in a month.
Put yourself in a place of the buyer, think logical what product you would want to buy over the basic product and you'll have answers on how to optimize your funnel or come up with a good one from scratch.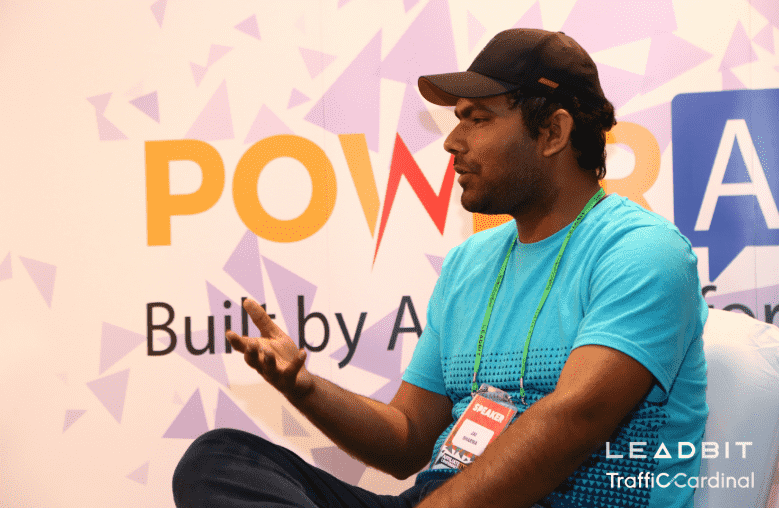 V: What conversion rate of website visitors to the buyers is considered as normal? And what tools do you recommend for checking statistics?
J: It depends on niche and industry. We are consider conversion rate of 10-15% normal in software/app industry.
4-6% is normal in CPA industry according to my sources;
0.1% is normal on cold organic traffic on any type of offer page;
1% should be your minimum for fb ads - be it any niche or industry.
ClickMeter is the one tool readers wich can choose apart from dozen other options in market readily available.
V: In your opinion, should landing pages be bright and full of information or on the contrary minimalistic to provoke user's curiosity?
J: Goldfish have the attention span of 9 seconds whereas humans have it of only 8 seconds in the modern era and it's down to 3-4 seconds in surfing marketing sales content online. Everyone is overflown with information from social media and multiple sites. You should catch their attention within those early glimpses. If you are promoting an offer, my recommendation is to have an aggressive form of storyline on your sales page.
V: Can you show me examples of great landing pages and bad one?
J: Good landing pages:
I don't want to pinpoint anyone's landing page publicly, so here's a link to bad landing pages, compiled by digital22.com , which I resonate as well.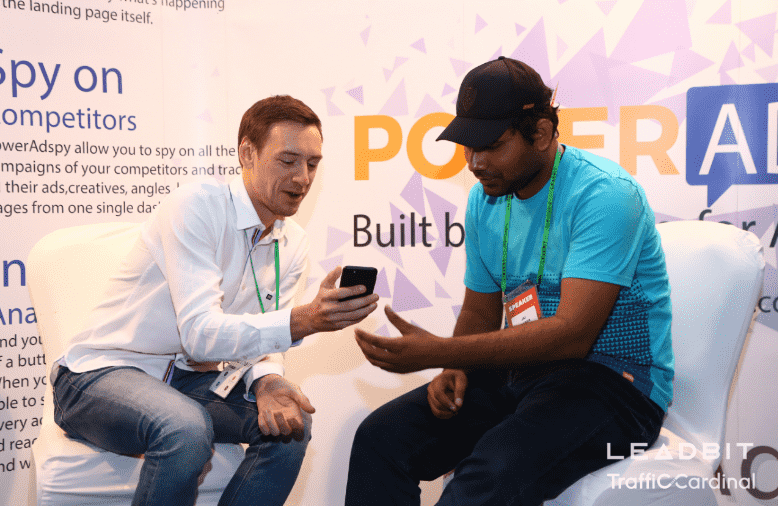 V: And now question concerning the products you have ever sold. Was there any decrease in sales influenced by the bad reviews the social media?
J: Not at all. We maintained good public reputation online and even requested our customers to rate our experience on social media in return for free gifts which in fact helped our brand in a good way.
V: How exactly do you do this? Are there any tips & tricks?
J: The strategy is simple: stay in touch with your customers. Engage with them, help them, treat them like humans sitting on other side of computers. We tend to forget in our aggressive marketing strategy that buyers are humans too. Try to make up for issues faced by offering them something for free (your any other product or training or 15 min free call on skype which works in your favor). The only trick is to remain active and quick on supporting existing customers. If treated well, customers unknowingly end up doing your promotions online by giving good review/feedback ;)
V: Could you give us an example of how social media influence the specific business?
J: Social media can give rise to any new business overnight and it can destroy companies overnight. For example:
Food industry - flashy creative HD images of dishes by the restaurant to go viral instantly;
Trump - product sold by social media to the whole America whereas Hilary's mail issues caused her presidency;
United Airlines viral video about beating passenger caused them millions of dollars overnight.
If your business has the online presence, maintain your reputation online for 95%+ of your customers are on Facebook, Instagram for sure.
V: Do you use any chatbots in your business? In what niche this tool is more effective in your opinion?
J: Yes, Its effective in every niche, all depends on what's your series of set responses for keywords and how engaging your messages are in that process of interaction with the client. Use bots to make sales in your business even while you sleep. In fact, we are making messenger bot which does sales for you via fb messenger. Start using bots from today if you want to stay ahead of the competition in your business.
V: It's really interesting to check bot's script. Can you share one of them with us?
J: Fb Messenger bot, Skype bot: Go to Contacts, Add Bot, Start Interaction
V: A question about your tool - Funnel messenger. Is it useful if we already have an email list?
J: Yes. Emails get you 10% average open rate. Funnel Messenger help you blast message to all these clients in their fb messenger box in 1 click. even if you have a list of millions and who doesn't check message on fb messenger? I guess 99% does that most of the time. So you are the best judge how funnel messenger is better than all those email marketing apps. Best thing: this is approved by Facebook.
V: Jai, but messages from people, who aren't in your friend's list, get to the «requests» tab. What's the open rate, if we take in account this fact?
J: No. Here messages will land in their inbox main folder. Reason: they have agreed to receive communication from the page (business-you) by clicking on the button on the landing page. The message going to request tab happens when the message is sent from personal profile or page without prior permission of the user. Here is user has accepted and agreed to communicate with you via that checkbox tick. So the open rate will be close to 100% like I said in the previous question :)
V: What if subscribers didn't like your fb fan page? Do you have any technique to contact them?
J: If they don't like your fan page, make them like it by giving free stuff, enticing offers in exchange for liking your fan pages and you always have other options to connect with them via messenger, re-targeting, write creative engaging content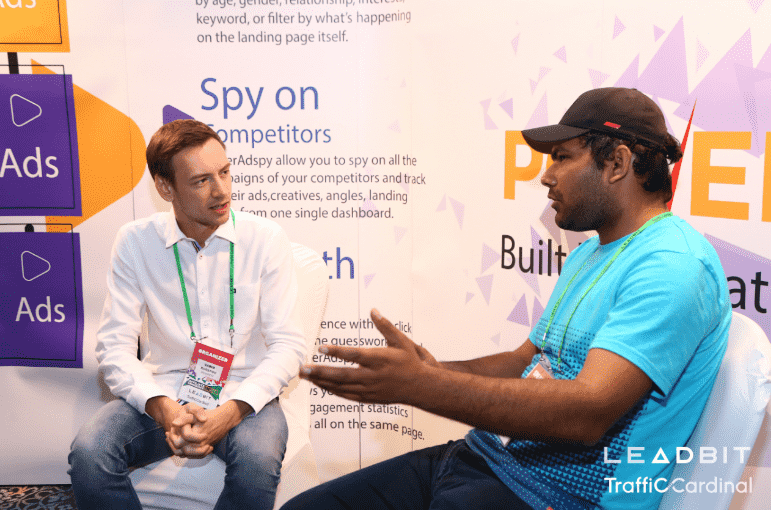 V: I've heard that there is a list of popular fb chatbots such as «Healthy Bot», «Wall street journal», «Techcrunch» and others. Most of them work in special niches, that are most popular in social media. Which bots are useful especially for you?
J: -News productivity - «Тew york times»;
-Recommendation bots like «Product hunt», «Social Media Examiner», Techcrunch».
V: And which one can you recommend to use for advertisers?
J: -Ours: Messenger Mix, Funnel Messenger;
-Our competitors: Chatfuel, ManyChat.
V: Tell me about your journey of $4 mil revenue in 3 years. How much time did you spend on your daily work? And what is your income from this journey?
J: A lot of people ask me: «How did u manage to achieve this massive result in such a short online career?». And my answer: «Never look at the number of days or years I put in- look at the number of hours and smart work». I used to work 20 hours a day on maximum occasions in 2015 because I had no other option left. We didn't have home for 25 years and I was sole earner so I was left with pretty much nothing but a necessity to fulfill my family's basic needs.
Always remember : «Efficiency is higher when the ass is on fire»
I've done 16 product launches each of 5 days span where we did $100k+ in all of them. Few did $250k+, few $200k+, some $150k+ and rest $100k+. Mine motivation was that happiness on my mom's face after 25 years when I gifted her this golf course facing villa as her home.
32.8% is my profits from this revenue starting from Dec 2014 to Jan 2018 as per our last calculations.
You can buy Bugatti or travel around the world. Just make sure your motivation is strong enough to push you something which doesn't let you distract from your set goal.