Indian digital industry is rich with well-known specialists in various branches. Our today's guest is Vivek Sancheti, experienced product manager & web-developer, co-founder at CryptoGround.com and EYUVA Technologies (Quotes.Pub, etc.). Following the interests of our audience, we're going to focus on cryptocurrency niche and find out some useful hacks.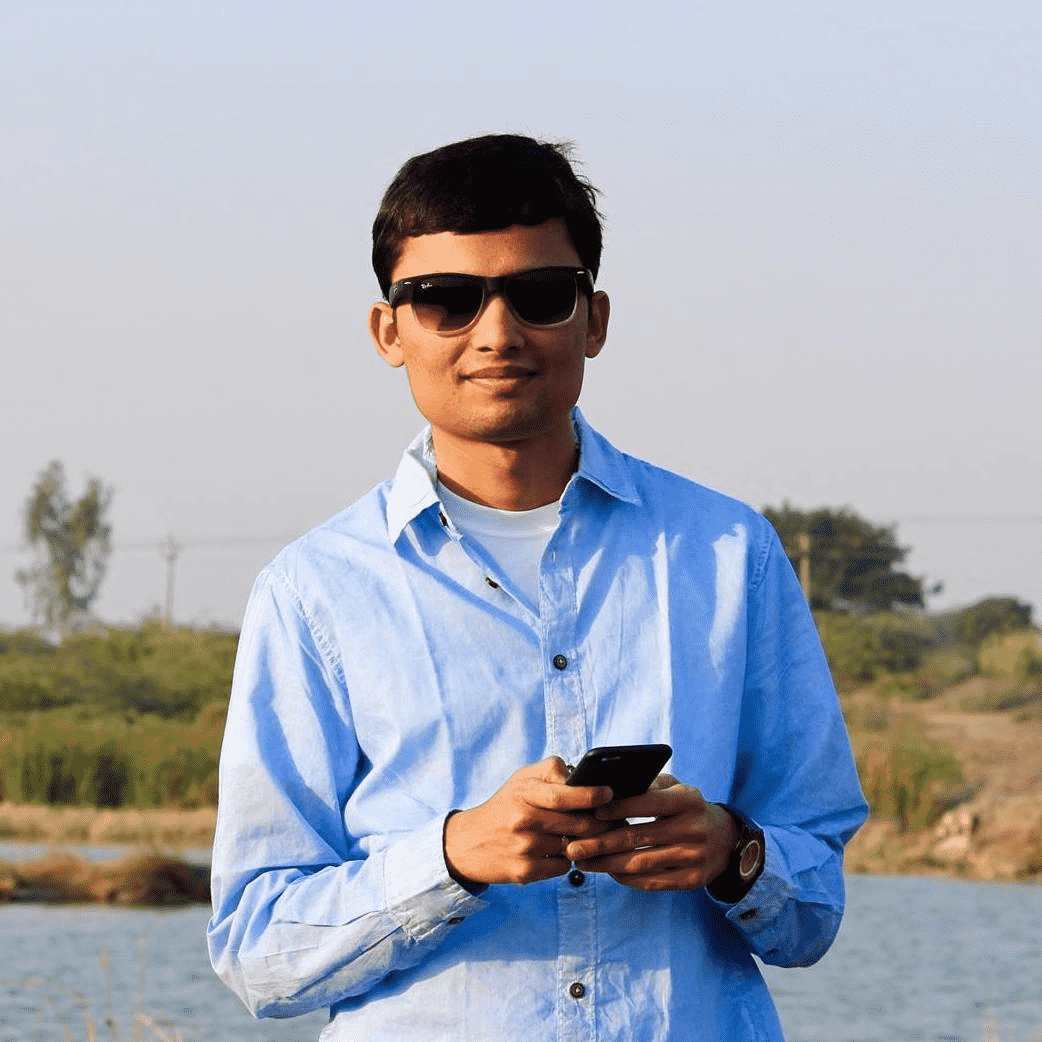 Vadim Korepov: Hi, Vivek! You are widely known as crypto specialist and a co-founder of a cryptocurrency platform - CryptoGround.com. How did you start it?
Vivek Sancheti: Well, the start was pretty interesting. Me and my co-founder Rakesh Patel were discussing cryptocurrency back in May 2017, when Bitcoin & Altcoins were at their bottoms. I was pushing him to invest a bit in this. But he felt it would be the right decision to serve this audience instead of investing when this was booming. So we discussed a few ideas and finally decided to make a virtual trade simulator for cryptocurrency where people could come and do virtual cryptocurrency trading with real prices. And thus CryptoGround.com was born within 50-60 days in around Aug 2017.
Vadim: That's interesting indeed:) The platform looks solid and has various sections. Can you tell us a bit about your journey of growth and development?
Vivek: So as I've just said it, we started with virtual trading game a simple MVP which is still live on old.cryptoground.com. Then we slowly started adding other various things like What If Calculator which helps people to calculate historical investment ROI: if someone invested $x in y coin in past, how much profit or loss would they make till today. This got heavy traction and gave us a boost. It was featured on ProductHunt. And then, slowly and steadily, we added other various sections like news, guides, calculators, etc.

Screenshot of ProductHunt for What If & Guide
Vadim: What sections are the most viewed and asked for at the moment?
Vivek: Trading Games, What If Calculator, Crypto Guide, Mining Calculators - these are sections getting maximum hits. We are working on to increase traffic on Crypto Market and Cryptocurrency News.
Vadim: Once you said you made 5 million page views in 10 months, what mechanisms did you employ to achieve this result?
Vivek: The start was word of mouth, we shared our portal on various product and crypto discussion forums like Product Hunt, BetaList, Bitcointalk, Reddit, etc. From there we got huge user base for our trade simulator. Our maximum page views are on Trade Simulator, "What if" and MtGox Wallet watch. This helped us to gain boost in SEO too. Now our Google organic traffic is also increasing a lot.
Vadim: Which forum from the mentioned above brought you the biggest segment of traffic?
Vivek: ProductHunt & Bitcointalk still bring significant amount of traffic to us. I haven't put up on Bitcointalk - people themselves have picked up and posted about us there.

30 Days pageviews screenshot from Google Analytics
Vadim: Looking at Google Analytics, is there any particular reason for a decline in page views in the second part of the month or is it just a normal way of things - always a sinusoid?
Vivek: Our major traffic is referral (from sites who have linked to us, we haven't paid anyone to do, they liked the stuff and did it). So what happens when there is some major news - these sites get spike in traffic from forums and from there traffic boosts up. Basically what I mean to say is, the traffic (referral or organic) depends a lot on market. If market is stable, the traffic is low or stable. But if it is either up or down severally we get good amount of traffic.
Vadim: If you can share this information, what volumes of traffic do you have daily?
Vivek: I can't reveal daily volumes and also it varies a lot. I would say monthly we are making around 1.5 - 2 million page views.
Vadim: That's good enough. And what can you say about the GEO of your major audience? Is it mostly local (Indian) or is there any significant bit of foreign traffic?
Vivek: We promoted mostly on global forums, so according to Google Analytics, our major traffic is from the USA, Canada, Russia, Australia, UK and India. So you can say mostly Tier 1 countries.
Vadim: If we take affiliate marketing, what GEO would you recommend to target to drive traffic for crypto offers?
Vivek: We promoted or you can say did affiliate marketing for various Good ICOs and Hardware from that I can say USA & Russia worked pretty good for us.
Vadim: Which of these countries did work better? Can you cite here approximate percentage for the USA and Russia?
Vivek: Approx 25% of our traffic is from the USA and around 4.5-5% from Russia. (Based on data of last 60 days)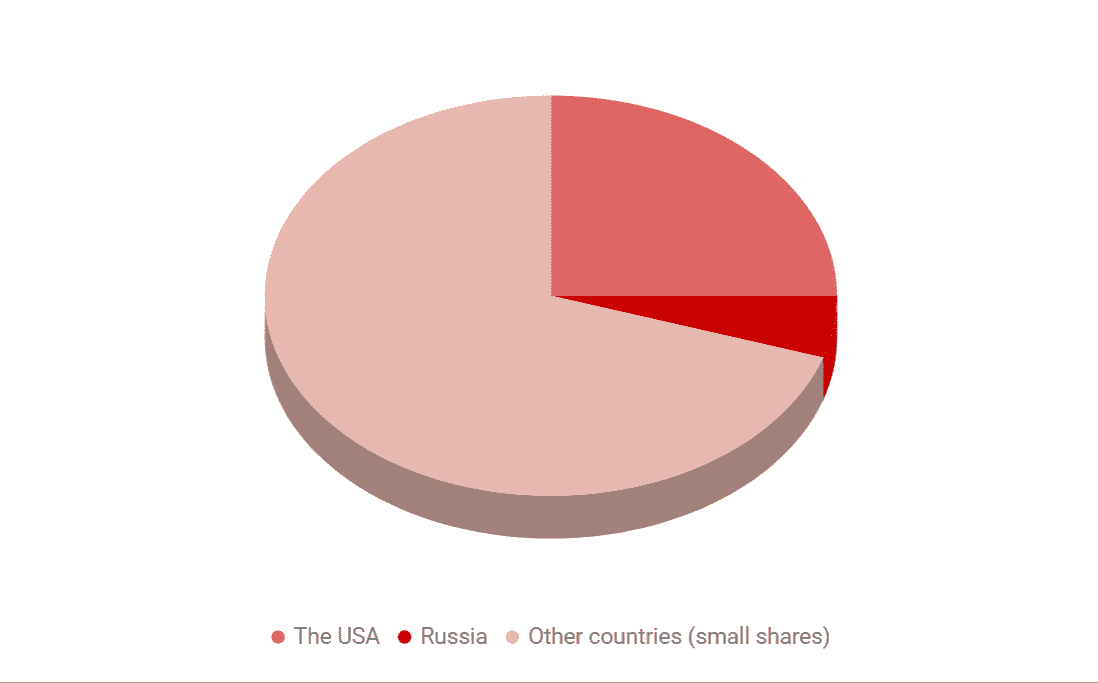 GEO statistics for ICO & Hardware affiliate offers
Vadim: What platforms did you use for affiliate marketing in ICO niche?
Vivek: We started with just AdSense Ads. They worked ok. But people from different ICOs started approaching us directly. So we tried few affiliate offers of them and it did work well. Currently Amazon affiliate (USB Wallets & Mining Hardwares) is working well for us. Due to down trend in prices ICO affiliate conversion are bit low.
Vadim: What was the average investment for these kinds of affiliate campaigns?
Vivek: Our way of running affiliate campaigns was a bit different. As these campaigns were not like some regular affiliate campaigns. You make some flash landing page, promote it, get leads and tada - its done. What we do - we promote in contextual way. We do interviews of the ICO team, feature them on our site and things. Mostly we promoted via interviews and featured articles. And got traffic to those articles. We promote them via various means like social media (FB boost worked well but it was then stopped), Youtube video (worked well on 1-2), etc.
Vadim: Can you cite any figures concerning conversion rate? For ICO and Hardware?
Vivek: USB Wallets around 6-7% and Mining Hardware around 5% on Amazon. ICOs I will avoid the figure as it depends a lot on the type of ICO.
Vadim: What types of ICO offers do you consider as good ones? I remember at one particular moment crypto workshops were really popular.
Vivek: Webinars are gaining attractions now. I am seeing this based on ads I see on FB. But we haven't done any so can't comment much on this. We are in talk with one ICO, we will be doing this one pretty soon.
Vadim: Well, what can you say about your competitors? What are your current positions on the cryptocurrency market?
Vivek: We are like all-in-one platform, so we have different competitors for separate sections. Like for News cointelegraph.com is our biggest competitor, for Prices - coinmarketcap.com, etc. So we are trying to grow up slowly and steadily . We do not have large team. We are just team of 6-8 people.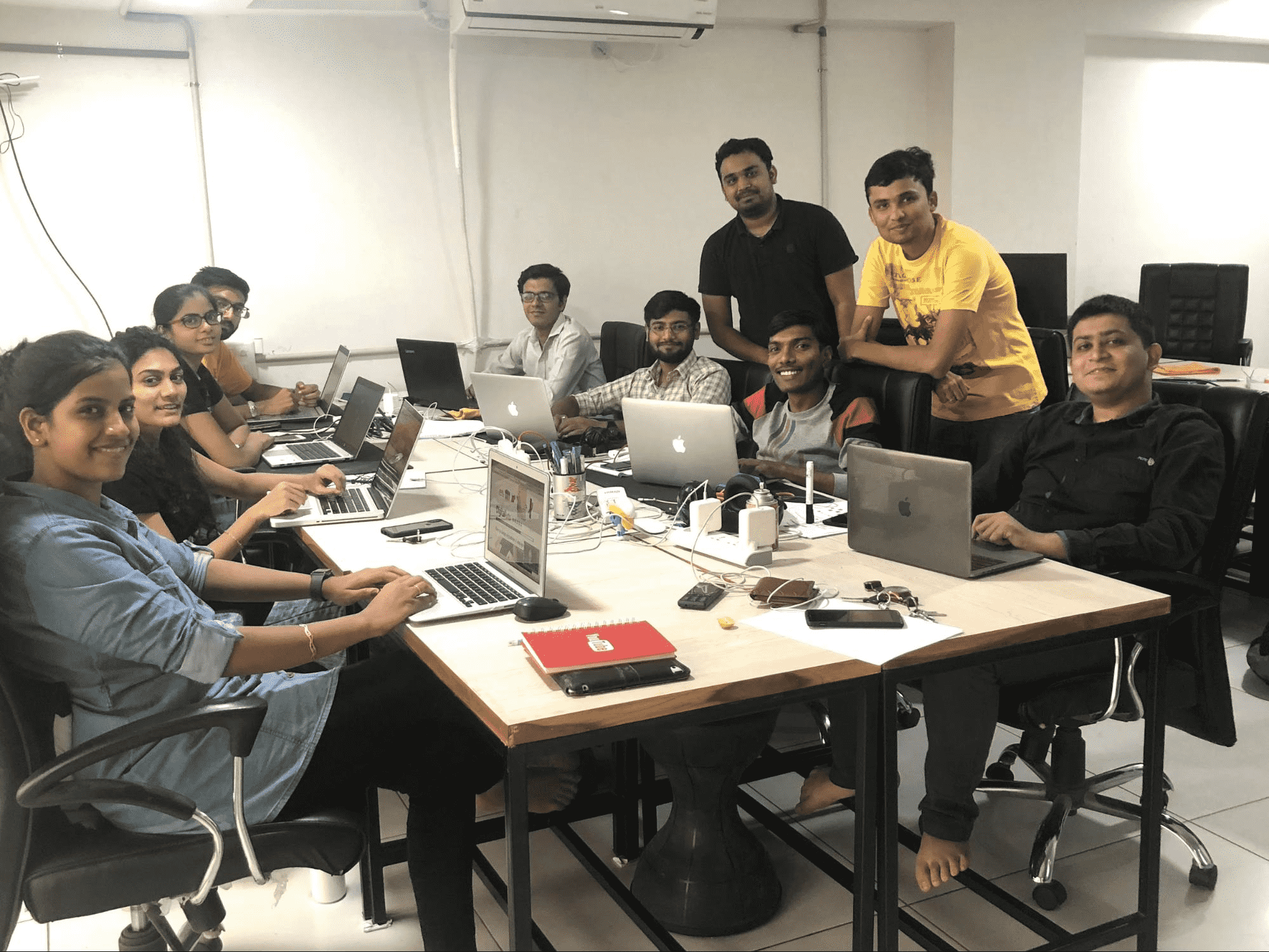 Vadim: Actually, being all-in-one platform is your competitive advantage. If we look at cryptocurrency market in general, what currencies are the best-selling and the most reliable at the moment?
Vivek: I would not name any of them. But I can say how to choose currencies for long term investment: check the market cap, see the exchanges in which they are listed, see the team, see the Whitepaper. Basing on this, you will find that mostly the top 10 currencies by market cap are pretty reliable to invest for long term.
Vadim: How would you comment on the Bitcoin's enormous leap and its following fall? Can it recur?
Vivek: I am not a financial banker but whenever someone asks whether to invest in cryptocurrencies or not I give one simple answer: "Invest the amount if lost you can digest".
Vadim: That's pretty wise:) Though you are not a banker or financial specialist, you give good advice. Let's assume I have 10 Bitcoins. What price is good for sale? Or shall I wait and if yes, for how long?
Vivek: There is no fixed good price to buy or sell. Every price is good to buy and sell. But the good price to sell for one depends on what price he bought. So always avoid buying at peak and selling when the market is in panic mode or at the bottoms.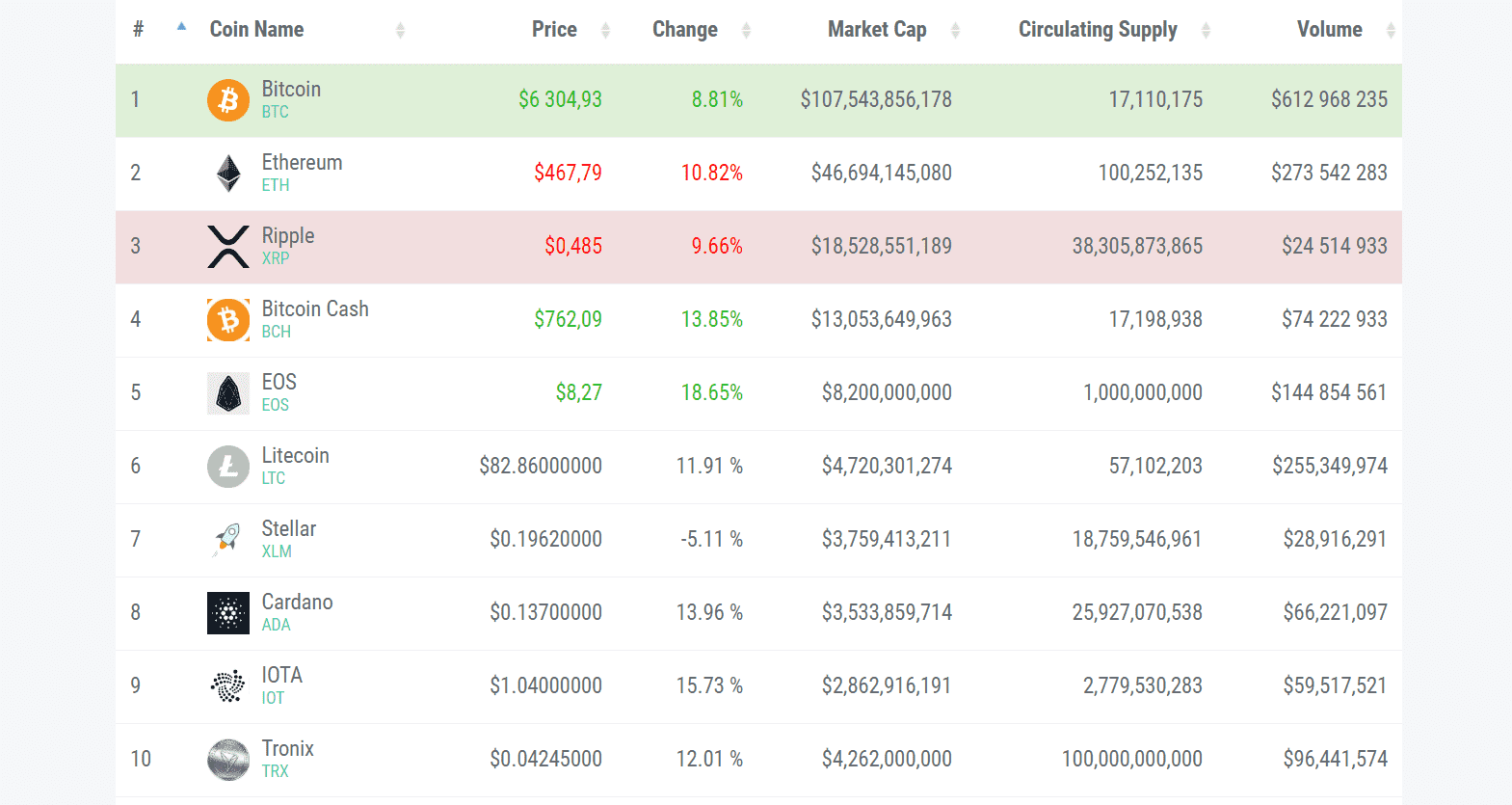 "Market" section on Cryptoground.com
Vadim: Today one of the most discussed topics in the global digital community is large-scale ban on cryptocurrency and ICO advertising by the Internet giants, such as Google, Facebook, Instagram, Microsoft's Bing, Twitter, Snapchat and some other. Taking into consideration new crypto-banning policy, how would you recommend to advertise cryptocurrency in such restricted conditions?
Vivek: Well, there is a large number of advertising platforms, like Coinzilla, Cointraffic, etc. You can approach them and do direct advertising or approach various influencers or pages on platforms like FB, Twitter, Insta and Snapchat and do spread the word via them.
Vadim: Which of these platforms has the most convertible traffic?
Vivek: Traffic from FB (ICO ads are now banned) had the best conversion. You can try Coinzilla now as an alternative.
Vadim: Can you share some of your secrets how to make money on cryptocurrency?
Vivek: Here are some ways you can make money from cryptocurrencies if you are Internet Marketer:
1. Provide different kinds of Marketing services to the ICOs, Exchanges, Binary Trading Platform, etc.
2. Help all these guys in Guest Posting & PR Handling and charge for the same.
3. Affiliate marketing, ICOs & all the exchanges have solid offers.
Now talking about making money via investment & trading, follow various approaches to invest and make money out of it:
1. Invest some fixed amount in top coins equally every month.
2. Can do day trading or options trading. High Risk but High Reward.
Vadim: Three years ago you said in the interview to "BuddyBits": "I intend to work on products which would help users earn money online". Can you say a few words about your other projects?
Vivek: Well, one of my previous projects, DocsTub.com, was on the same. It was like youtube for documents. People could upload documents and earn money out of it based on views it gets. Due to some unavoidable reasons we failed and have shut it down. We will be launching few similar products in coming future.
Vadim: Good luck with your coming projects and thanks for detailed and insightful answers. May all your the most audacious dreams come true.
Vivek: Cool :) It was pleasure talking to you. And lastly Keep HODLing!