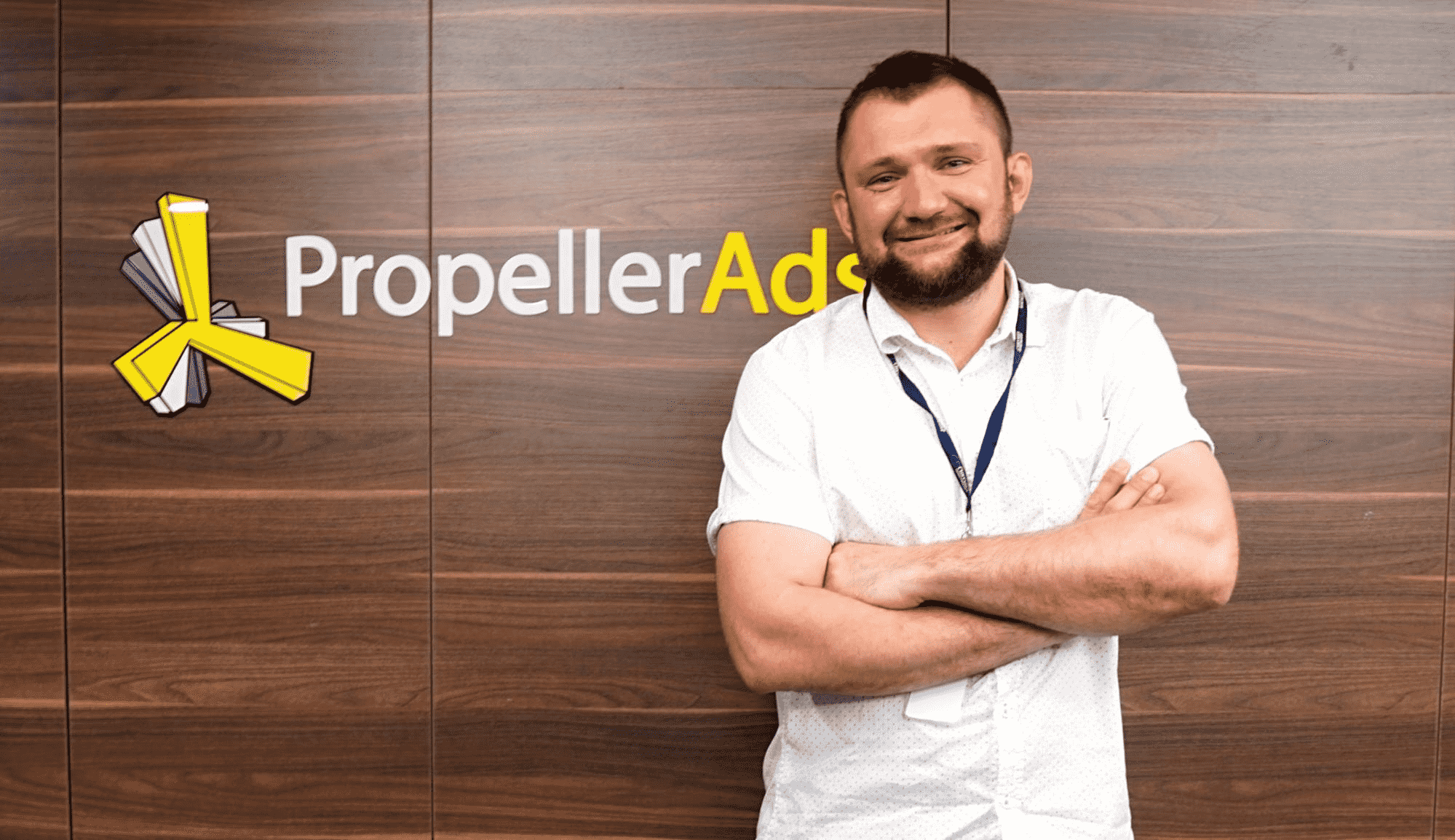 Vadim Korepov: Hi, Anton! Earlier PropellerAds was the biggest Popunder traffic source. What positions do you occupy on the market now?
Anton Merkulov: Hi, Vadim! There are quite a lot of strong market players, but we still have the biggest volumes of traffic. Our market is dynamic, so today companies need to develop constantly to stay ahead. We are actively extending our ad product line. Recently we've created and launched a new ad format - Native Push Notifications. They currently show fantastic performance results, that make us very proud. So, PropellerAds is now not just "one among other" biggest popunder ad networks.
V: "Fantastic performance results" sounds promotionally. Can you provide any statistics?
А: Everyone loves statistics :) For example, top affiliates achieve 10-20% CTR on their campaigns. Nice outcome with 1 cent bid per click, isn't it? But the format has its own characteristics at which you should pay attention during the campaign planning. For example, Push Notifications look different depending on the type of a device and browser. It's also important to have a diverse set of creatives for regular updates, because notifications tend to be less clickable if the users have already seen them many times.
V: What verticals are the most convertible?
A: For Popunder the best verticals are Sweepstakes, Extensions, Binary Options, Forex, Pin submits, some e-Commerce products, desktop and mobile games. We recommend using push-notifications for Nutra, Games, Applications, Sports betting and Financial offers (forex, binary options, loans), they all work perfectly with this ad format. Travel vertical is now performing nice results too. But I should remind you that we have a very strict Policy team. For example, fake Sweepstake offer won't be allowed for advertising with Push Notifications. So we recommend trying White-hat offers. By the way, such offers also perfectly convert on Popunder traffic.
V: What kind of sweepstakes does your team consider as fake-free?
A: Fake sweepstakes are offers that mislead the user. For example, using famous company logos without the company's knowledge; misleading formulation of both landing and Push Notification texts and creatives. Here's vivid example: "You have won an iPhone" or "You have (1) unread message".
Such creatives are definitely not allowed, since they look like messages on behalf of the well-known brand: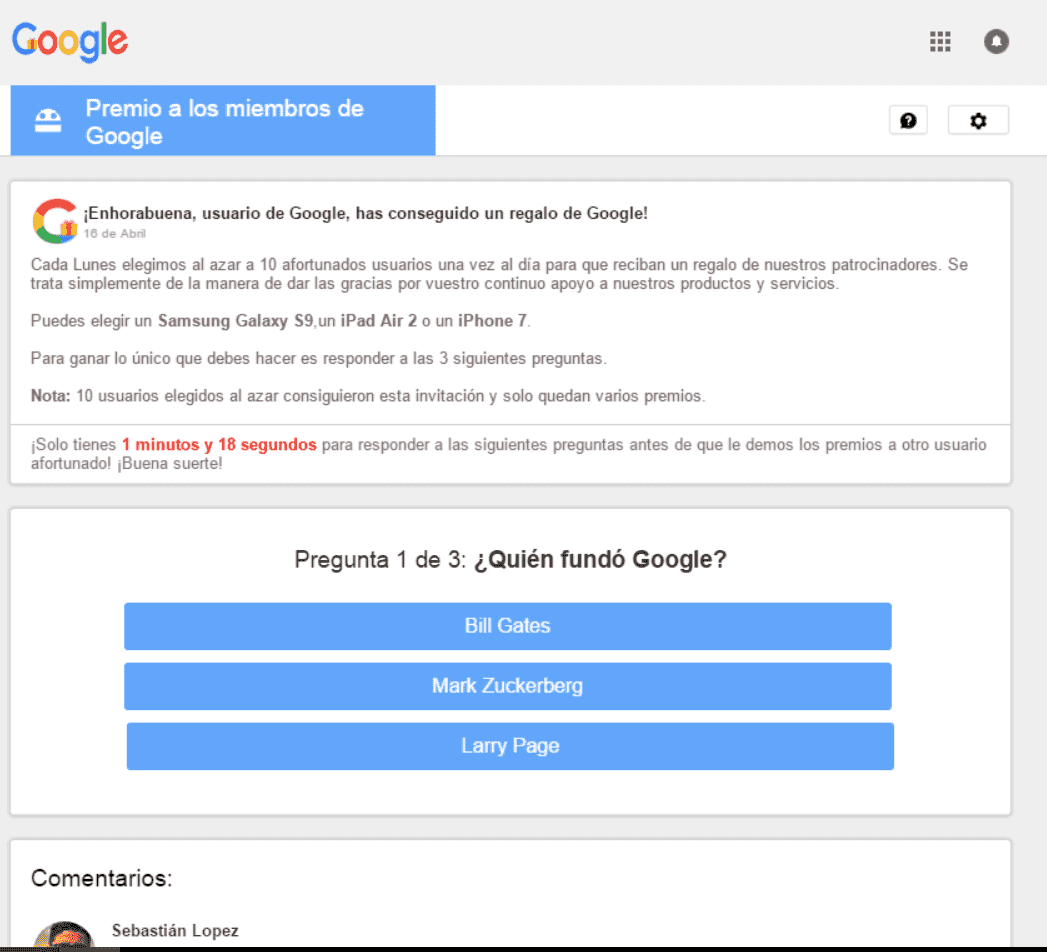 This spin doesn't have a chance to pass the check either: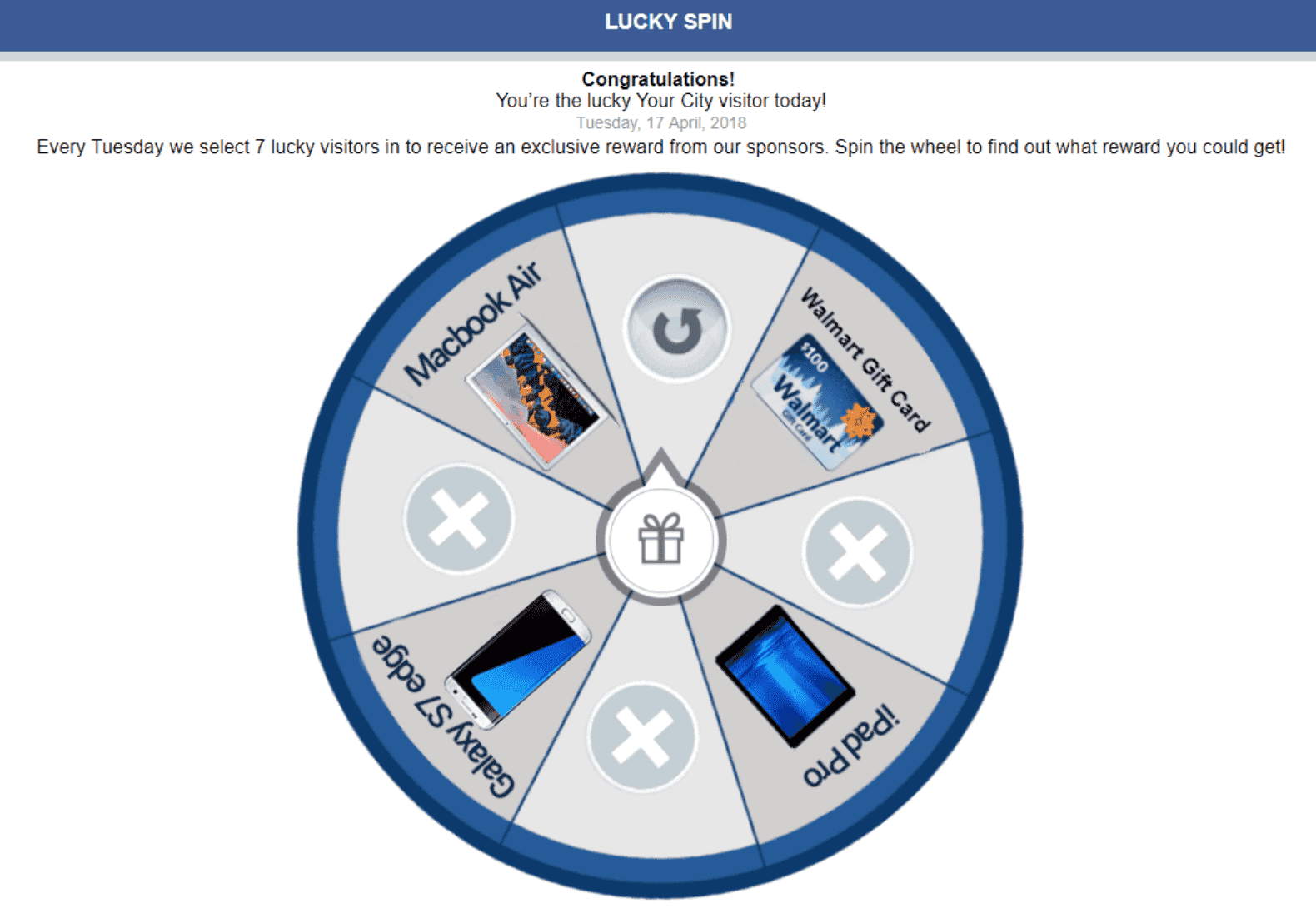 But this sweepstake is allowed: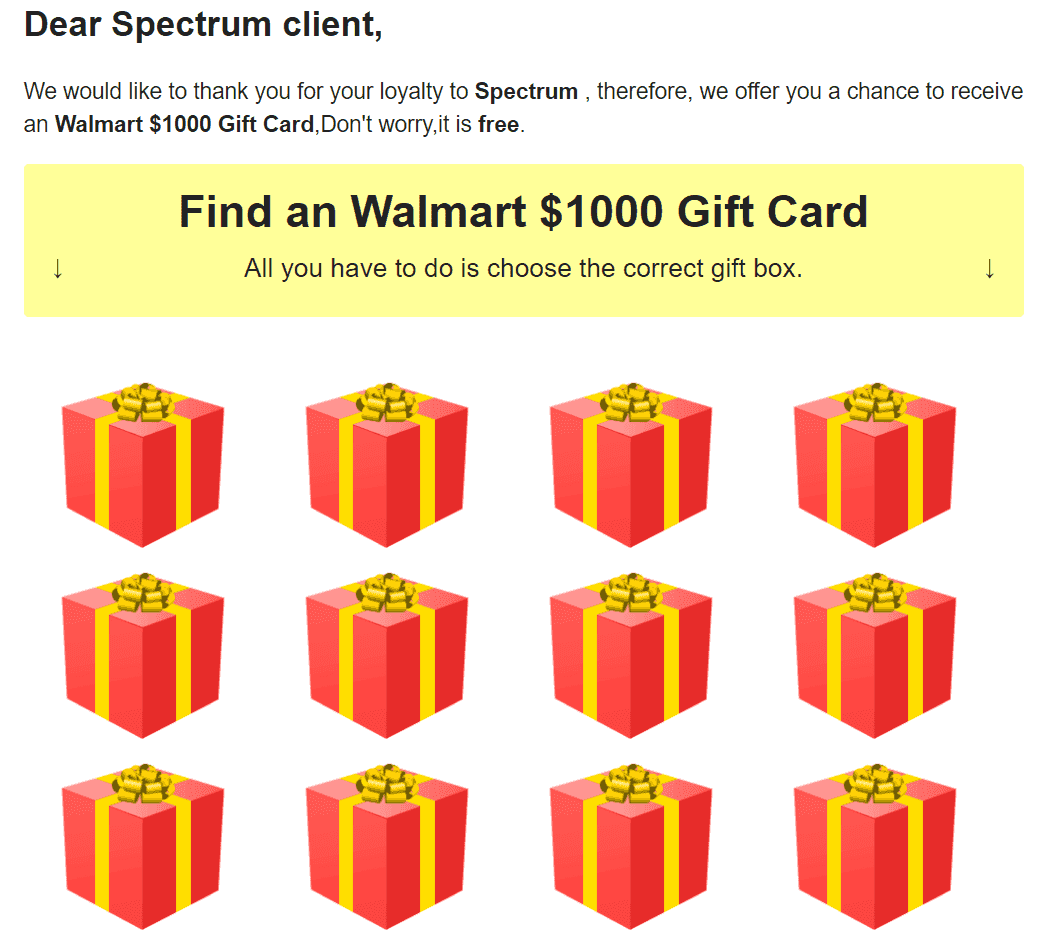 We've just updated the requirements for Push Notifications campaigns. A really useful guide, I recommend you to read it.
V: You have all the statistics. Can you give a list of offers that delivered outstanding results the last year?
A: A good offer for us is an offer that achieves a four-figure revenue in dollars a day. There were hundreds of such offers in all GEOs and verticals. Everyone wants to work with Tier-1: the USA, Canada and European countries. Last year one advertiser reached a five-figure revenue in dollars with a Sweepstake offer, targeting US Android users. I also know the case when one campaign for the US had reached the revenue of $300,000 in a few months. But at the same time Tier-1 traffic is expensive and the competition is very tough. But there are affiliates who reach comparable revenue in India or Indonesia where CPI for Utilities is 10 times lower than in the US.
Another example is e-Commerce. Large-scale worldwide sales, such as Black Friday, provide good opportunities for the promotion of both desktop and mobile applications. But it's up to you what to advertise - Lazada in Indonesia, Souq in Saudi Arabia, or Alibaba in Russia.
The thing is that offers and traffic are practically the same everywhere. But if an offer works well for one affiliate, it doesn't mean that it'll convert for others. Affiliate's success is in his hands.
V: Can you tell us, how did you drive traffic to Sweepstakes when the offers brought $XX XXX revenue to the advertiser?
A: It's very simple: a combination of a good offer, GEO (US), landing page and pricing model (SmartCPA), which has selected the best platforms for this offer during the test. The result is a high conversion rate that made a success.
We can not show the original landings, but look at the similar samples: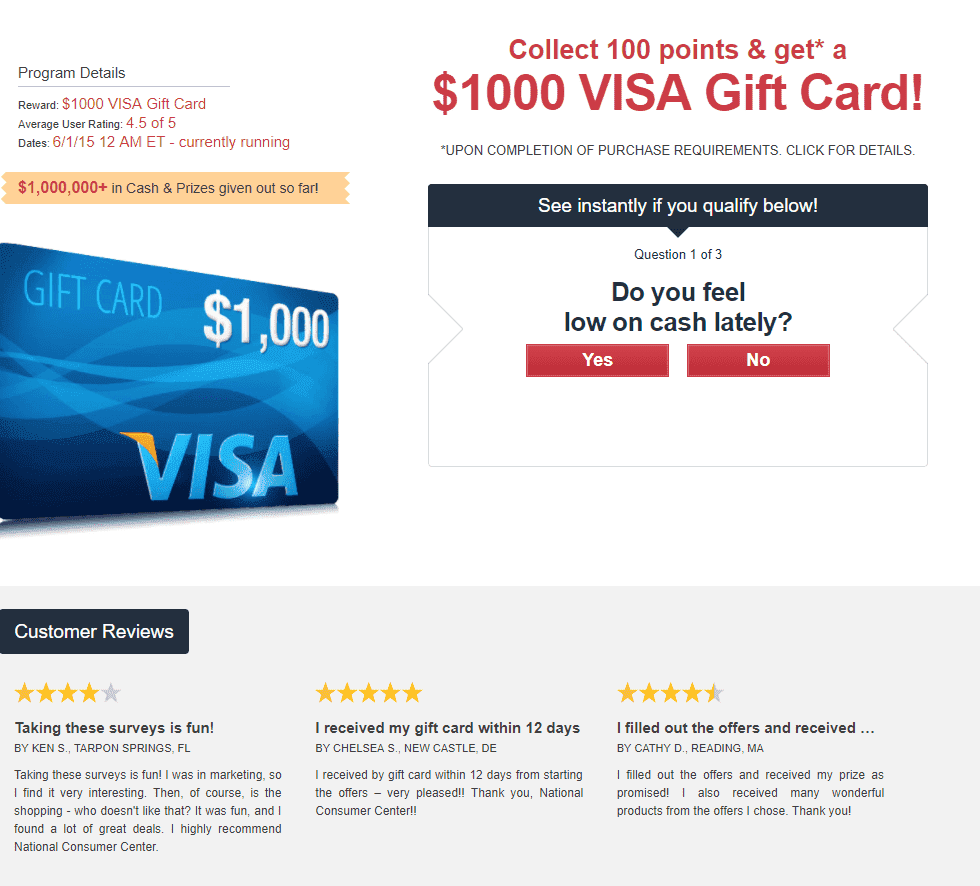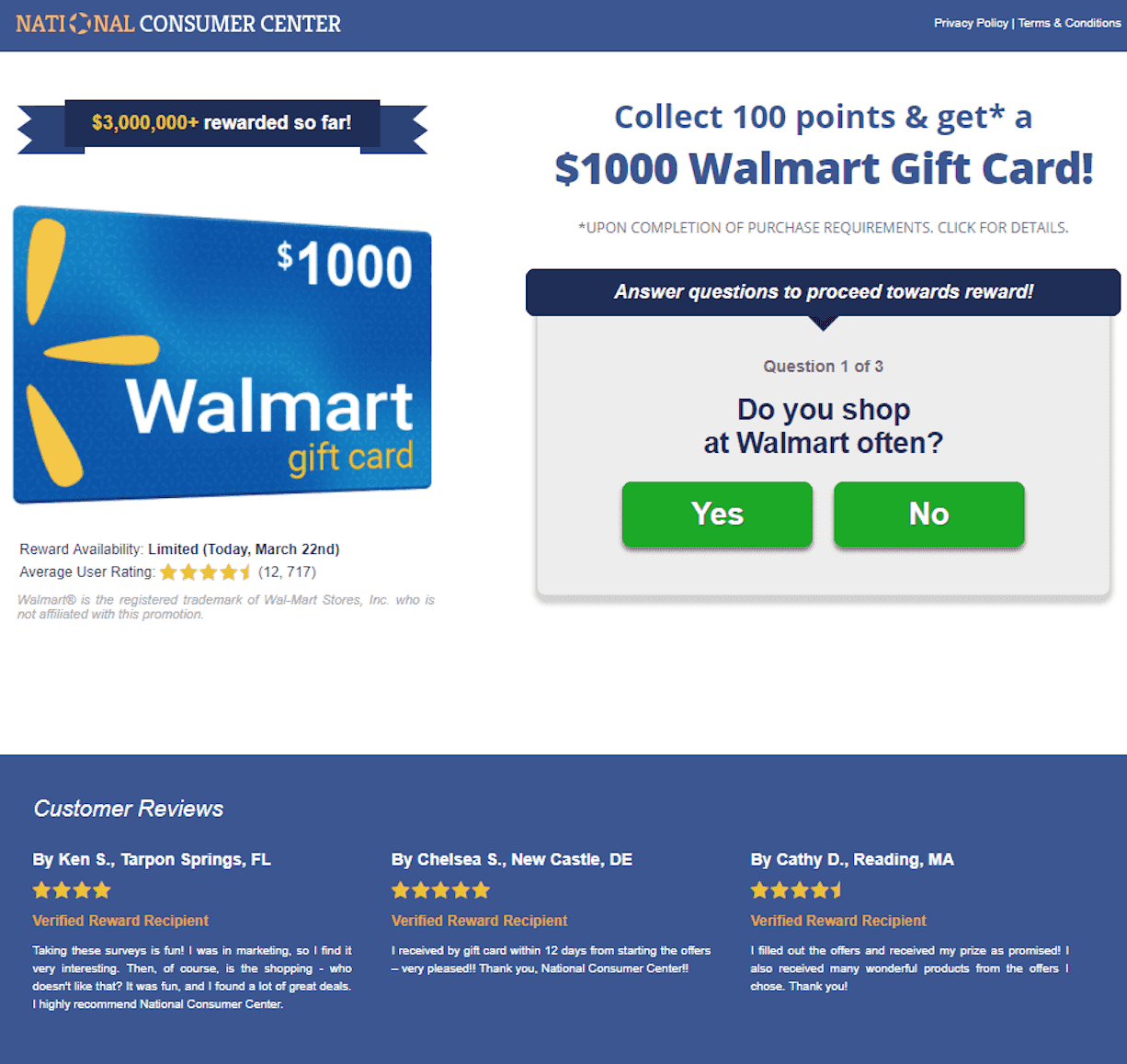 V: Facebook constantly clamps down popunder advertising. For example, it was forbidden last year to place the PropellerAds code on the pages which users promoted on Facebook. I remember webmasters making pages with Adsense banners only for posts that were promoted with Facebook Ads. Then they copied the same pages and placed Adsense and PropellerAds at the same time for SEO traffic. Can you tell us about current situation and what has changed over the past few years?
A: Facebook Policy is really becoming more and more strictly regulated, but it's not just about Popunder advertising. We may recall Facebook recently updating their News Feed ranking algorithm and the ensuing increase in the cost per click. Another vivid example is ban on cryptocurrency and ICO ads. Generally, it becomes harder to get traffic from Facebook.
We have also noticed a slight reduction in a number of sites that generate the main traffic from Facebook.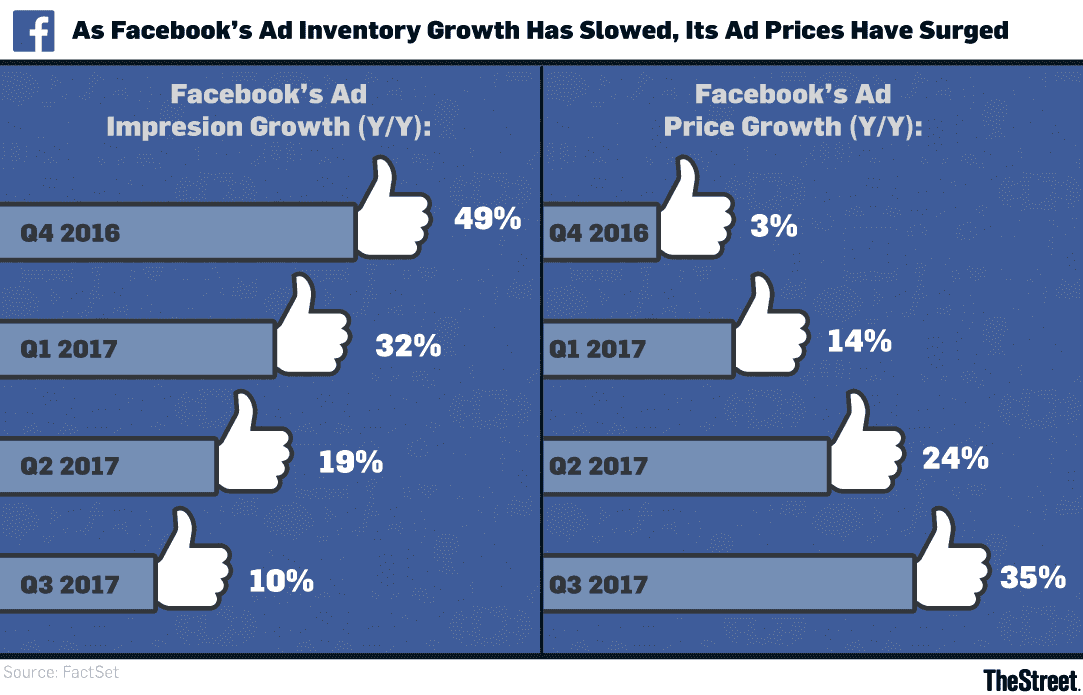 V: Google also does not sleep, the last Chrome update does not favor Popunder. How can advertisers and publishers endure this?
A: We've got ready for this Google update so that our advertisers and publishers may not worry about this. First of all, our managers promptly responded to all the requests and followed the special instruction that contains some tips: how to avoid penalties by checking the status of your site if it's compliant with the Google Ad Experience Report. Then we offered a new monetization solution for publishers - Push Notifications (Native Subscriptions), which meet all the requirements of the new Google Policy and allow to diversify the income sources.
In addition, we have updated our another ad format - Interstitial, so that it can also meet "Coalition for Better Ads" standards and not be penalized by Google. In any case, our colleagues from Policy are carefully monitoring ad campaigns until their launch and will never allow to start the ones that can displease Google and be considered as "abusive" ads. Therefore, I can assert that we did our best to provide maximum protection for our publishers' income.
V: A very general answer. I'll ask in a different way: do publishers place Popunder ads at their own risk?
A: There is no risk. If publisher receives a warning from Google, he has 30 days before the ban. This time interval is enough to contact us and get recommendations. To minimize risks we recommend publishers to inspect their sites on the subject of compliance with "Google Ad Experience report" more frequently. Our Support provides the instructions for passing the Google's checks, as I said before.
V: Do you remember any case when a site was banned because of your ad code?
A: No, we have not witnessed such situation. Several large-scale sites received a warning from Google, but their owners immediately contacted us and we solved this problem. Apart from that, we haven't noticed increase in the number of complaints and any volume drop since February 15. Much of this is due to our publishers who follow our instructions carefully and on time.
V: Let's return to push notifications. They are annoying the user, but work efficiently. Tell us more about them.
A: The user receives Push Notifications only if he's subscribed. So traffic quality is very high - this scheme excludes bot traffic. Bot can't subscribe to notifications. The number of ad performances to unique user per day is limited. More than that, there is always the possibility to unsubscribe. Therefore, I cannot agree that this ad format is annoying. Many experts support the opinion that Push Notifications are one of the most "unobtrusive" kind of advertising.
But this unobtrusiveness doesn't prevent them from being effective, and I'd like to explain why. First of all, it's a personalized advertising message. You can create the content that would interest users or update them on important information: holidays, sports events, etc.
More specifically, we see the largest push-traffic volumes on Android, however desktop notifications for both Windows and Mac are gaining traction. This traffic is dominated by mobile offers, but desktop ones also work well.
By the way, Chrome browser allows us to display also Push Notifications with big "banner " images now. Here are the examples how traditional and new Pushes look like: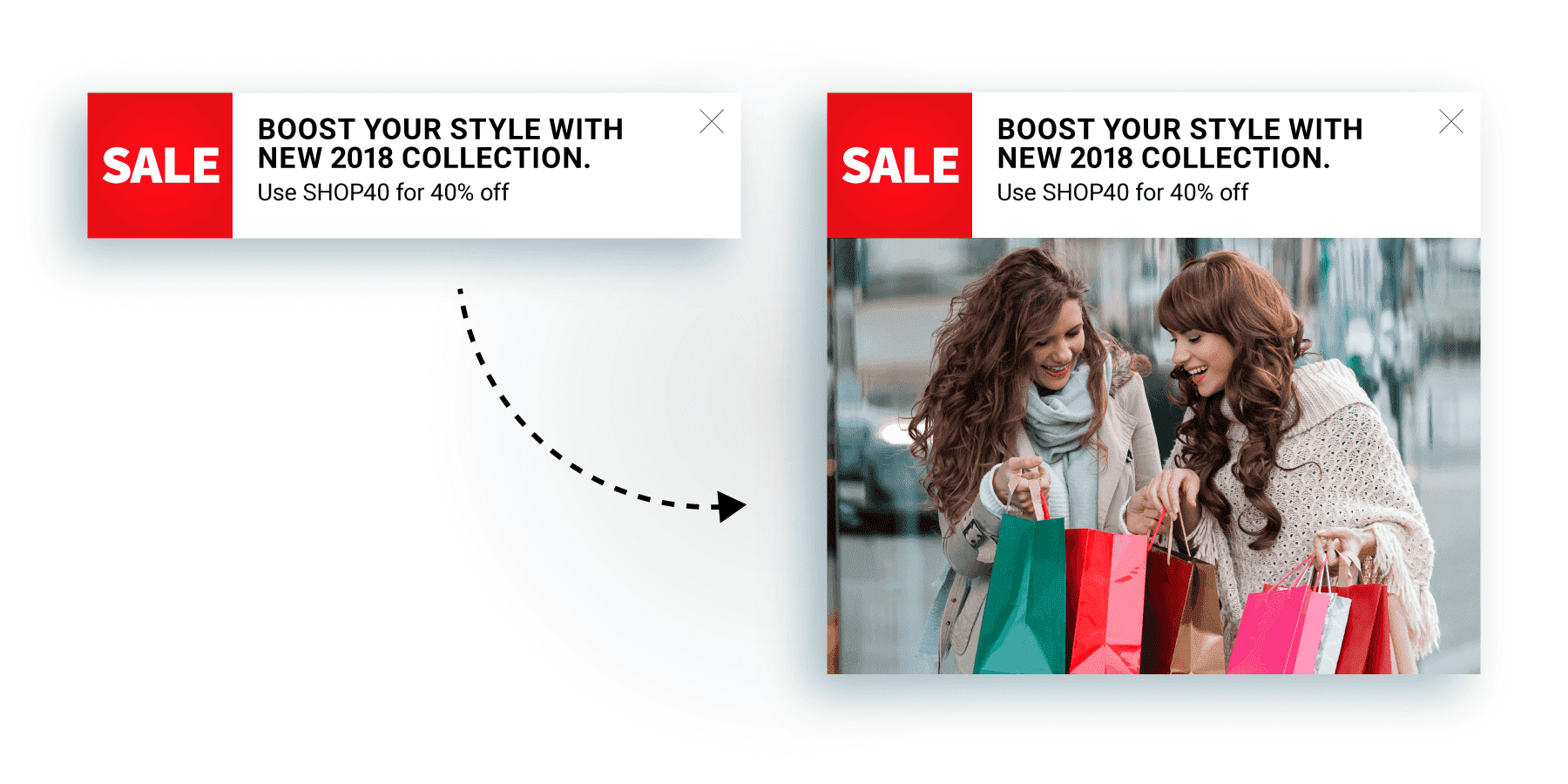 If you want to learn more about the format, watch the record of our webinar.
V: Today automatic optimization is trending (SmartCPA and SmartCPM campaigns). How to benefit from this?
A: I absolutely agree with the trend. We also believe that the future of digital advertising consists in the algorithms of automatic campaign optimization.
Just a few words about how SmartCPA works. Our system starts testing traffic for the offer from different platforms. In the process, inefficient platforms are automatically excluded from the test, this is called "automatic optimization". When the test is successfully completed, the advertiser receives a campaign, targeting only effective zones that provide him with the best conversion rates.
In case of successful campaign test, the ad will be run on the traditional CPM model when an advertiser pays for conversions only. It's a profitable scheme. However, there is always a risk that an offer "will fail" for a number of reasons. In this case you'll have to pay for traffic spent on testing.
The SmartCPM model has another advantage. You set the maximum price you are ready to pay for traffic. The quality of traffic and competition level on different platforms can vary dramatically, there is no secret. With traditional CPM-bidding, an advertiser pays the same price for traffic from all ad placements. However, the SmartCPM model allows to set separate bids for each specific ad zone, but none of them can be higher than the campaign's maximum bid and current price for traffic from the zone. For example, you set max.bid = $5 CPM, the current maximum price for the zone 123 = $1 CPM. As a result, you'll get traffic from the zone 123 for more than $1 (about $1.01 - 1.10). So the SmartCPM algorithm sets a fair fixed price for traffic according to its quality.
You can also change the rate for each ad placement manually. For example, if you get a lot of conversions from a specific placement, you can simply set the maximum bid and get more traffic from this zone.
Returning to the question of how automatic optimization allows you to increase the profit, I answer that it really helps to save on tests. We have noted that Smart campaigns are much more effective than traditional CPA and CPM campaigns and almost all top affiliates now run Smart campaigns.
Some statistics: more than 45% of the campaigns launched last month were running on SmartCPM model, another 14% belong to SmartCPA. The share of Smart campaigns could be even higher, but these tools are still not available for all ads formats.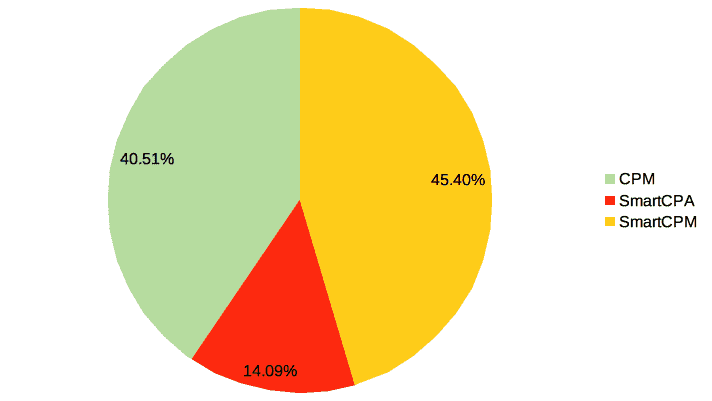 Let me say it again, testing efficiency is of high priority. If you already have your "checked" list of zones, then launch a traditional CPM campaign - in this case your ROI will be higher. In order to test new zones across the ad network run a SmartCPM campaign. That's a win-win strategy!
V: So, if I understand this correctly, if we consider the SmartCPM system, do the publishers with good sites earn more than those who have bad traffic?
A: Publishers with high-quality traffic always earn more than those who have worse-quality one. The better traffic - the higher competition for the zone. SmartCPM simply helps an advertiser to set the price they are ready to pay for an ad placement.
V: What is usual income difference for publishers with high and bad quality traffic ?
A: That's a broad question. A CPM campaign for separate zones and traffic slices can reach $30-50. But publisher with "fake" traffic will probably earn nothing.
V: Hope that there are no such publishers among our readers :)
A: Totally agree! Thanks for interesting questions, Vadim.